CANADA BLOWER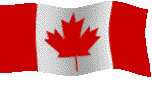 Manufacturers and distributors or industrial, process and commercial ventilating equipment.
We supply heavy duty industrial and commercial fans, blowers, high pressure blowers, ventilators, high temperature fans, high capacity blowers, combustion blowers, dust collection fans, blower air knives, roof exhaust and supply fan ventilators.

Blowers Depot Co. now offers high temperature construction on its axial fans. There are a few steps of fan heat construction available: 200 F, 725 F, 850 F. High temperature inline fans are ideal for industrial oven and dryer exhaust systems where pressure requirements are minimal and compact light-weight designs are advantageous. 200 F High Temperature Duct Fans come with special heat bearings and a belt drive with increased safety factor.