CANADA BLOWER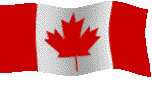 Manufacturers and distributors or industrial, process and commercial ventilating equipment.
We supply heavy duty industrial and commercial fans, blowers, high pressure blowers, ventilators, high temperature fans, high capacity blowers, combustion blowers, dust collection fans, blower air knives, roof exhaust and supply fan ventilators.

Blower motors are designed to change a large amount of electrical energy into useful fan work. Often as electric industrial fans are in operation for an entire day period, opposed to a home fan which is turned on only when people are home, or in a specific room, the industrial fan needs to be energy efficient for this extra use. These motors can handle more heat than a normal motor meaning less heat waste is produced. If you think you need an industrial fan for your business area, chances are that you do! Make the choice today for comfort and health and consider an industrial fan purchase.